Easter Greetings from our PM
It's that time of year again—the season when sun and warmth return to the land, and when Canadians look forward to receiving Prime Minister Harper's annual Easter card in the mail. As has become tradition, I've scanned in the Prime Minister's Easter card so Canadians who happen to be out of the country or who didn't receive their greeting (possibly due to the phasing out of Canada Post!) before the holiday can have a look.
Maybe it's just me but this year's card seems to contain a certain ennui, perhaps a sense that Stephen's time at the helm is fading. Nonetheless, professional that he is, Steve-o still showed up for the Easter photoshoot. He clearly doesn't want to let Canadians down—except when it comes to human rights, the environment, gun control, job creation, and other, er, trifling matters.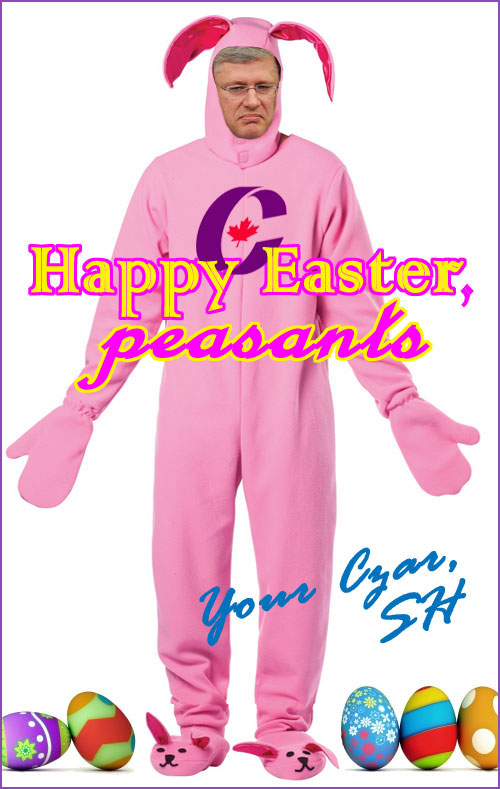 View Easter cards from other years:
2008 | 2009 | 2010 | 2011 | 2013